PANAMA - RESIDENCY-CITIZENSHIP - PASSPORT- WORK PERMIT- VISAS
IMMIGRATION VISA SERVICES-PANAMA RESIDENCE
Friendly Nations Visa -Permanent Immigration
1050 USD !!
THIS ARE THE GOVERNMENT FEES - LEGAL FEES AND COST ON DEMAND
Panama immigration Visa for South Africans
1050 USD -
THIS ARE THE GOVERNMENT FEES - LEGAL FEES AND COST ON DEMAND
Reforestation investment Visa -Permanent Immigration
1050 USD -
THIS ARE THE GOVERNMENT FEES - LEGAL FEES AND COST ON DEMAND
Real Estate Lawyer Panama
Investing in Panama real estate
The process for purchasing real estate in Panama is similar to the process in the United States and most European countries.
Business Investor Visa - Permanent Immigration Visa
1050 USD
THIS ARE THE GOVERNMENT FEES - LEGAL FEES AND COST ON DEMAND
Retirement Immigration Visa to Panama (Pensionado immigration)
1050 USD
THIS ARE THE GOVERNMENT FEES - LEGAL FEES AND COST ON DEMAND
IMMIGRATION SERVICES-RESIDENCY & CITIZENSHIP
Panama Immigration, Visa and Residency Descriptions
Panama migration
In the Republic of Panama, immigration rules are in constant change, currently the National Migration Service of Panama requires: ... All documents that the foreigner will present to the authorities of Panama must be authenticated by a notary and by a Consulate of Panama or with the Apostille. IMMIGRATION VISA SERVICES
How to Obtain Permanent Residency in Panama Our lawyers services help you  starting your new life abroad!  Some Immigration Visas are  friendly nations visa, Investor Visa, Retirement Visa, Special qualification workers Visa ,  Panama for Investors and Retirement Residency Panama encourages foreign investors and business investors to make substantial investments and support for the growth and development of the country.
Welcome to Panama!
Immigration Lawyer Fr. Padilla Specialize in
IMMIGRATION LAW , REAL ESTATE LAW, BUSINESS LAW, TAX LAW  
Panamá (PTY) No operando | Panama Country Closed | Panama is gesloten | Panama est Fermée. 

OPEN  OUVERTURE  APERTURA 15 october 2020 
Legal Services - Immigration And Residence Visas PANAMA 
General Information on Immigration Visas
We request and manage before the National Migration Service,
the different existing migratory categories, to obtain temporary or permanent residence in the Republic of Panama, with the right to personal identity card.
We accompany the client in the management of their immigration status in the Republic of Panama.
Personalized attention and streamlining of the process so that our clients invest the least time and effort in the acts in which their presence is required on a mandatory basis.
Our legal Immigration advisors in Panama  will tell you everything you might need to know regarding the process of applying for the different types of visas and which visa suits you better according to your plans to live in Panama or just to come anytime you want.
The Importance of an Experienced Attorney
Immigration is never easy, even for those with near-perfect circumstances. However, working with a qualified immigration attorney can greatly increase your chances of success.
While many attorneys offer immigration and naturalization assistance, only a true specialized immigration attorney has the experience and expertise necessary to provide the support you need. At the Law Office of Padilla immigration is our sole focus so our team can provide you with advice and guidance that is always up-to-date with the most current legal policies. Don't put your trust in an unlicensed legal provider; immigration is a serious issue, and choosing the wrong defense team can irreparably hurt your chances of a successful case. 
Immigrationvisa247.com is as diligent as possible in compiling and updating the information on its website.However ...All specifications are subject to change without notice, due to changes in the legal immigration laws from Panama 
The Immigration Possibilities 
Successful emigration requires a long breath and good preparation.
And maybe some tips, checklists and inspiring stories! You will find on the internet .
If you have advanced plans for a permanent or temporary relocation abroad, you know that a huge job is ahead. There are numerous visas to immigration in the Republic pf Panama and hiring an experienced immigration law firm for your case can make all the difference.
IMMIGRATION VISA SERVICES
At the Law Offices of F. Padilla , we can help you consider your options, weigh the pros and cons, and choose a course of action that is right for you and your personal circumstances.
Change course?
Avoid the traps!
Buying and Selling Real Estate in Panama


Investing in real estate in Panama is simple as in many other countries in North America and Europe, thanks to the Public Registry that administers the real estate registration title.

Panamanian laws put national and foreign investors on an equal footing, since there are no restrictions or exceptions to registering a property title. On the other hand, all property can be registered in the name of a natural person or legal entity, whether local or foreign, which means that it is not necessary to have a Panamanian residence to own a property in Panama.

The Buying and Selling Process
Most real estate buying and selling transactions take place in three phases.

First, a purchase-sale contract is entered into where the buyer proves an initial payment and sets a date for the transfer of title. The down payment is normally around 10% or 30% of the purchase price, and this money is usually managed in a trust with the transaction attorney.

Once this contract is established, the buyer proceeds to inspect the real estate to verify that it is in the conditions described by the seller. At the same time, we proceed to verify that the title of the property is free of any encumbrance.

Finally, the closing is done after the sales tax has been paid and all the authorization documents for the contract have been provided. The property title is then transferred by public deed in the name of the buyer, and the funds are also released to the seller.

Investing in real estate in Panama offers many advantages.

Immigration Visa Services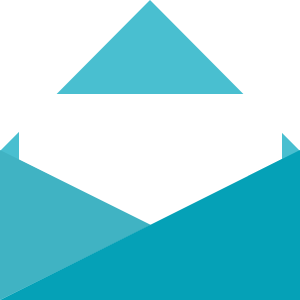 Thanks for contacting Immigration visa Services
Our staff will contact you
Immigration Possibilities
Don't worry, we always find solutions