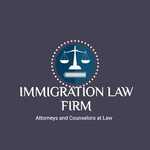 Introduction: Panama, a thriving hub for business and commerce, presents an array of opportunities for international investors seeking to expand their ventures in Latin America. With its stable economy, strategic location, and business-friendly environment, Panama has attracted entrepreneurs from around the globe. One of the avenues available to foreign investors is the Business Investor Visa, a pathway that unlocks numerous benefits for those looking to establish or expand their business presence in the country.
Overview of the Business Investor Visa: The Business Investor Visa is designed to facilitate foreign investment and promote economic growth in Panama. This visa offers a streamlined process for international entrepreneurs to establish their business operations in the country, benefiting from its advantageous tax regime, access to global markets, and a welcoming business environment.
Benefits of the Business Investor Visa:
Easy Incorporation Process: The visa enables entrepreneurs to establish a company in Panama quickly and efficiently, with simplified procedures and minimal bureaucratic hurdles. Panama's business-friendly policies make it an attractive destination for startups and established businesses alike.
Residency and Work Permits: The Business Investor Visa allows investors to obtain residency in Panama, providing a pathway for long-term business operations and potential personal relocation. It also offers work permits for the visa holder and their dependents, facilitating their involvement in the day-to-day operations of the business.
Tax Advantages: Panama boasts a favorable tax regime, including a territorial tax system that exempts income generated outside the country from taxation. This provides significant tax advantages for businesses with international operations and allows investors to optimize their tax planning strategies.
Strategic Location and Connectivity: Situated at the crossroads of North and South America, Panama enjoys excellent connectivity through its renowned transportation and logistics infrastructure. The country's strategic location and the Panama Canal, a vital international trade route, make it an ideal hub for import-export businesses and regional operations.
Access to Free Trade Agreements: Panama has signed various free trade agreements, including with the United States, Canada, and the European Union. These agreements facilitate access to larger markets, offering expanded business opportunities for investors and enhancing their competitiveness on a global scale.
Requirements and Application Process: To qualify for the Business Investor Visa, applicants must meet specific criteria, which may vary depending on the nature and scale of their investment. Common requirements include:
Investment Amount: Investors must make a minimum capital investment in Panama, which can range from $160,000 to $500,000, depending on the type of business and sector.
Business Plan: A comprehensive business plan outlining the investment project, its economic viability, and potential job creation is typically required.
Due Diligence and Background Checks: Applicants undergo a background check to ensure they have a clean criminal record and meet the necessary integrity standards.
Incorporation and Compliance: The investor must establish a legally registered company in Panama, complying with local laws and regulations.
Conclusion: The Business Investor Visa in Panama serves as a gateway for international entrepreneurs to tap into the country's thriving business ecosystem and enjoy the benefits of its favorable tax environment, strategic location, and access to global markets. By facilitating the establishment of businesses and providing a pathway to residency, this visa offers an attractive opportunity for foreign investors seeking to unlock their business potential in Panama.
However, it is crucial for prospective investors to consult with experienced professionals and legal advisors who specialize in immigration and business matters to navigate the visa application process successfully and ensure compliance with all applicable laws and regulations.
As always, it is essential to stay up-to-date with the latest immigration policies and regulations, as they can change over time.
You can reach immigration services at:

immigration Panama GOV. (opens in new tab)


Immigration Services Panama – Lawyers Office (opens in new tab)