Domestic Worker Visa Panama ."
Basic 1500 $
DOMESTIC WORKER VISA PANAMA
Immigration visa law
$1500 Basic
The domestic worker visa in Panama allows foreign domestic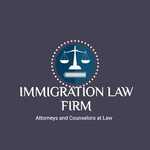 workers to live and work in the country for up to two years. Applicants must submit a valid passport and proof of employment. The visa is renewable for an additional two-year period.
Domestic Worker Visa - Get a Panama Work Permit or Work Visa
Domestic Workers Visa Panama
is a new immigration law allowing a Panamanian citizen or a permanent or temporary resident to hire a foreigner to work as a domestic worker can apply for this Panama Foreign Domestic Workers Visa, for a term of one year (renewable four times). This includes maids, cooks, chauffeurs, gardeners, ...
Domestic Worker Visa Panama  - Get a Panamá Work Permit or Work Visa Documents Required from Home
Document Specifications ( All documents must be fresh (within 2 months of visa application) and passports must have at least 1 year to run)
All documents must be authenticated by a Notary and by the nearest Panamanian Consulate, or by a Notary and the Apostille. The Apostille (The Hague Convention of 1961) is a faster way of authenticating documents and is normally obtained through the Secretary of State Department in your home state (in the USA) or through the Foreign Office (in UK and Canada).
Birth and/or marriage certificates that prove the relationship between dependents and the applicant are required.
Documents Required
Copies of the passport(s) of the applicant and dependents that have been notarized by a Panamanian notary.
8 passport-size photos.
A copy of the applicant's driver's license or a government-issued photo-I. D. that has been authenticated by a Panamanian consulate or Apostilled.
A criminal history report that goes back at least two years and has been authenticated by the appropriate federal or governmental agencies in the country of which the applicant and by the Panamanian Consul in that country or by an Apostille.
Proof of legal residency if the applicant is not a citizen but is a resident of a friendly nation.
Documentation indicating the applicant is a member of the Board of Directors or is a majority shareholder in a Panama company or corporations (when the application is based upon economic ties).
Marriage Certificate with Apostille (if married)
Birth Certificate with apostille (when children coming with the parents)We will assist you with documentation to be obtained in Panama, such as applications, Power of Attorney, and health certificates.
Documents to be Obtained in Panama
A Special Power of Attorney authorizing a Panamanian attorney to act on behalf of the applicant. The attorney selected must be notarized as being duly authenticated to perform this duty.
Employer's proof of the applicant's earnings (when the application is based upon professional ties).
If the applicant has been residing in Panama for at least the past two years and has not left the country during that time, a criminal history report by the national police must accompany the application.
A Personal Sworn Affidavit explaining the purpose for seeking permanent residency and attesting to the applicant's ability to provide for family and dependents. The form for this affidavit is provided by an attorney representing our Panama Immigration 247 services
The original medical examination report as issued by a Panamanian doctor must accompany the application.
Two certified checks must accompany the application. One check, in the amount of $250 USD and made out to the National Treasury, covers the immigration fee. A second check, in the amount of $800 USD is made out to Immigration for repatriation purposes. These checks are non-refundable once the determination as to whether the application for residence has been either approved or denied.
Domestic Worker Visa,
Any Panama citizen or temporary or permanent resident can hire a foreigner as a domestic worker and obtain a visa and work permit for the employee.
This Panama immigration visa is for one year with up to four extensions totaling a 5-year temporary resident visa.
A Panama domestic worker includes:
gardeners, maids, cooks, butlers, chauffeurs, nannies, and other home workers. Required Documents for Panama Immigration Visa for Domestic Workers,
Application card temporary employment legal citizen permanent visa
Applications for the Panama Domestic Workers Visa. Article 15 of the Decree Law
Provides that a Panamanian national or a Panama temporary or permanent resident that hires a foreigner to labor as a domestic worker will be able to request this Panama Domestic Workers Visa for a term of a (1) year, with 4 extensions, if the applicant continues working for the same employer and both comply with the requirements and responsibilities required by the Panama National Service of Immigration.
Domestic Worker Visa - Get a Panama Work Permit or Work Visa
The Panama Domestic Workers Visa includes maids,
gardeners, cooks, chauffer's''', butlers, and nanny's.
This Panama Visa is an excellent opportunity for foreigners relocating to
Panama to obtain legal residency in Panama.
Any Panamanian national or Panama temporary or permanent resident
can sponsor a foreigner as an employee for the Panama Domestic Workers Visa.
The Panamanian national or the Panama temporary or permanent resident
applicant is obliged to comply with the dispositions of
Article 89 of the Decree Law and those contained in this regulation.
Both the foreigner and the employer have the obligation to notify the Panama National Service of Immigration in case of the termination of the employment, which will be grounds for cancellation of the Panama Domestic Workers Visa.
1. Submit formal Panama immigration application ;
2. Submit 8 passport size photos;
3. Submit copies of Identity documents from country of origin or current residency; 4. Deposit a Guarantee by the employer for Panama Immigration in the amount of $500 USD;
5. Pay a $100 fee for migratory service to Panama Immigration;
6. Submit a copy of a utility bill showing the name of the employer and the physical address of the home where the domestic worker will be employed;
7. Submit National Paz y Salvo of the employer's income;
8. Submit proof that the employer and foreigner are registered with Panama Social Security (CSS);
9. Submit an employer Letter of Responsibility for the domestic worker;
10. Submit a copy of the Employment Contract;
11. Submit a copy of the employer's Cedula (national ID card) or legal residency card;
12. Prove employer's economic solvency which must include one of the following:
(a) Income declaration with Paz y Salvo;
(b) Letter for employer's workplace showing earned wages;
(c) Panama bank statement.
# Government fees and expenses are Not Include
Domestic Worker Visa - Get a Panama Work Permit or Work Visa
It is very important the documents are delivered the way the immigration office request .
We Are Here to Provide Legal Help
We have over 15 years of consultancy experience in Immigration ,  business, real estate, and general practice law and we strive to deliver.